Join us for the 3rd Annual KTBA Spring Walkabout on Saturday, May 18 from 2-5 p.m. in Kensington!
Start at the Kensington Library Park at 4121 Adams Ave where you'll pick up a map and prize drawing entry card from the KTBA Info Booth.
Free Family-Friendly Fun!
Enjoy tons of freebies, special treats, discounts, activities and more! Plus, enter our prize drawings and have a chance to win prizes generously donated by our business participants.
The Kensington Talmadge Business Association's third annual Spring Walkabout in Kensington is a community-focused event that showcases Kensington and Talmadge businesses, both brick & mortar and home-based.
Businesses along Adams Avenue will have their doors open to the community. Home-based and off-Adams businesses will have tables in the park. Everyone is welcome to attend, and there's no cost to participate.
Come see what makes Kensington and Talmadge such vibrant communities!
Start by picking up a map and prize drawing entry card at the KTBA Booth in the park by the library on the day of the Walkabout.
Visit at least 6 Walkabout Sponsors and you'll be entered to win up to 40 valuable prizes. The more you visit, the more you win — you'll get 1 entry for every 6 sponsors or businesses you visit! *See below for the full list of prizes.
Visit all 45 business participants and you'll be entered into our grand prize drawing!
Grand prize package includes Zen gift basket with 2 gift certificates for any 1 hour treatment (custom massage, custom facial, or follow-up acupuncture treatment) donated by Zen Sanctuary, soy candle donated by Kiko + Sven at Zen, four bottles of premium wine from Sonoma County Wine Country donated by Realtor Megan Beauvais, and a custom framed "San Diego is where the heart is" neighborhood map with a heart over your neighborhood donated by Noble Intent Studio.
Plus, follow @kentalbiz and post a photo tagged #ktbawalkabout on Instagram and you'll be automatically entered into our social prize drawing!
Social prize package includes a Ponce's gift basket with $50 gift card, Ponce's private label wine, Mexican craft beer, and Ponce's t-shirt donated by Ponce's Mexican Restaurant, and a bottle blender donated by Realtor Jenny Brimhall.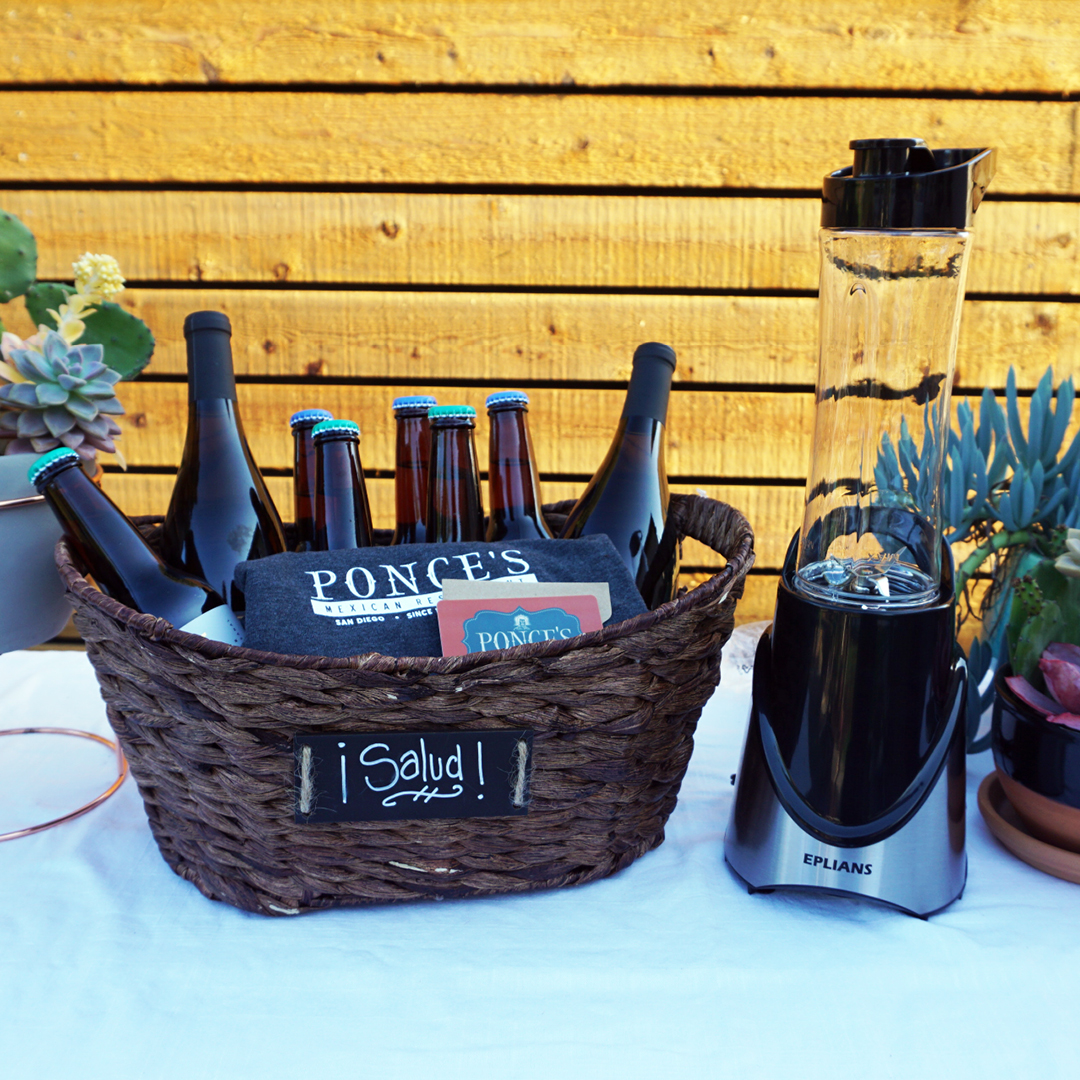 All Prizes & Winners
• Grand Prize Package: Paloma
• Social Prize Package: Leah
• Oral B toothbrush (Kensington Pediatric Dentistry): Alex
• The Haven gift card for $25: Christine
• CUCINA sorella gift certificate for $35: Katie
• Kensington Brewing Company 64 oz. growler and gift card for $20: Bo
• Buddies and Babes gift certificate for $25: Bo
• Moosie's gift card for $25: Ted
• Village Vino gift card for $25 + T-shirt + Tote Bag: Zachary
• Clem's gift certificate for $25: Julie
• Zero Waste Dental Kit (bamboo toothbrush, 1 oz of peppermint, spearmint or sensitive toothpaste, and 1 refillable dental floss) (Earthwell Refill): Slawson
• Burger Lounge gift card for $25 (2 winners!): Tom, Pam
• Bottle of wine with a wine tote (David Tam with Edward Jones): Scott
• Gift basket (5th Dot Studio): Slawson
• Tea & Coffee for two gift basket (Capital Financial CPAs): Kristen
• 3-month membership giveaway (YMCA): Sara
• Free voucher for Creating Space in Kensington — up to $45 value (5 winners!): Amanda, Sherry, Tressa, Alex, Kiley
• $100 travel certificate (Dream Vacations): Jeannine
• 1 complimentary wellness assessment (Good Vibrations Chiropractic): Calvin
• Gift card to Kensington Cafe (Greg Martin, Realtor): Alison
• Portable solar charger (Homegrown Energy Solutions): Dobek
• Certificate for complimentary personal training sessions (2 available) (Landform Fitness): Dobek, Aodel
• Gift basket with 2 San Diego beer glasses + local brew (lime1 Design): Reilly
• Gift bag of samples (QSciences): Maria
• $25 gift card to Burger Lounge (Monteiro Studio): Carmen
• Caramels (Sugar Mamma Caramels): Paula
• In-office laser teeth whitening (Talmadge Family Dental): Julie
• Complimentary highlights w/ haircut (Terry Parks Home Hair Studio): Veronica
• Yard Yahtzee game (Zettist): Kristen
• Kensington Cafe gift card for $25: Darren
• Bench Home gift card for $25: Darren
• UPS Store gift card for $25: Calvin
• Coupon for free in-office boost teeth whitening (Kensington Dental Group): Tom
• Basket with handmade items by Sophie's Gallery artists: Barry
• Pappalecco gift card for $25: Lorraine
• 1 hour personal training session with pro stretch (Science Fitness): Maria
• Wine opener set: smaier corkscrew, wine accessories, aerator, wine opener kit with wood case (Lumena Financial Strategies): Marlin
Prize winners will be notified by the prize donor the week of May 20.
Sponsors